It's that time of year... when spooky goblins and masked superheroes parole the neighborhood demanding a sweet treat - or else they'll trick! Trick-or-treating is not just about collecting free candy. It's also a time for Halloween tricks and pranks which sometimes get out of hand.
Is your teen too old to join the trick-or-treat fun? Teens enjoy the candy treats and Halloween sweets just as much as the younger kids and adults. But sometimes, teenagers get caught up in Halloween tricks - and that can lead to problems.
Teenagers can get in trouble for Halloween pranks in a number of ways, including:
Property damage, such as throwing eggs at someone's house or car, messing up their mailbox, or spray-painting their driveway.
Unwanted intrusions on other people's property, such as sneaking around someone's backyard and causing a disturbance, or trying to get into their home to carry out a prank.
Fright and physical harm, such as issuing threats, jumping out at people and scaring them, tackling them on the ground, or carrying them against their will into a vehicle to drive off somewhere.
Other aspects of Halloween activities can also increase the chances of legal trouble, such as reckless driving.
If you do run into trouble, be sure to contact an experienced juvenile lawyer. The penalties for various crimes can range from fines and probation to detention for more serious infractions of the law.
If you're ready to talk to a lawyer about a criminal, civil or family law problem, you can reach Calgary Criminal Defence Lawyer Charles Fair by calling Fair Legal at 403.239.2249.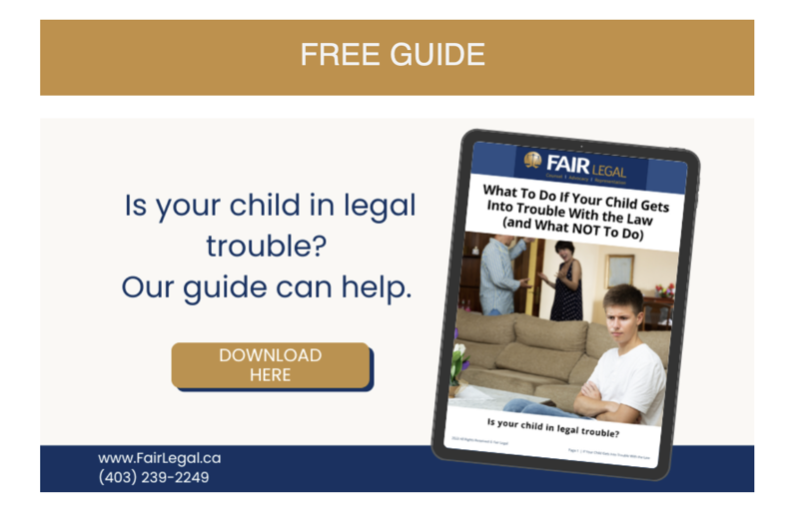 Contact Calgary Criminal Defence Lawyer Charles Fair
Charles Fair has been practicing law for nearly 30 years and founded Fair Legal because he is passionate about helping others, ensuring their rights are protected and treated fairly. Fair Legal deals with
Criminal Defence
Family Law
Civil Litigation
Contact Calgary family lawyer Charles Fair at 1 (403) 239-2249 to schedule a confidential meeting with a member of our legal team. 

Calgary lawyer Charles Fair brings over 30 years of experience to Fair Legal in criminal, family and civil litigation. Charles draws on his personal experiences related to each field of law which helps him to understand and relate with each of his clients. He is compassionate, caring, and will always be your champion for justice when life gets messy.